Pets with Cancer
Augie
Videos

All text are dates and comments provided by Augie's owners.
Comparison Pictures
Left Side Progress

Left Side - Almost fully healed now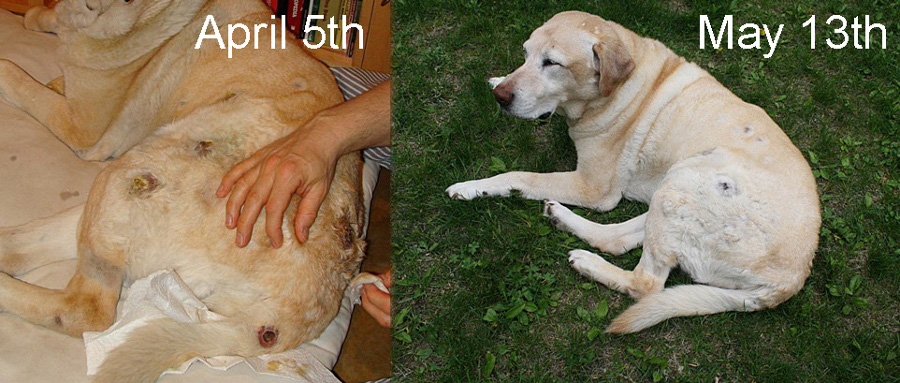 Back where 2 biopsies were taken - smaller than a dime now

Right side progress

Tail completely healed

Left side - larger photos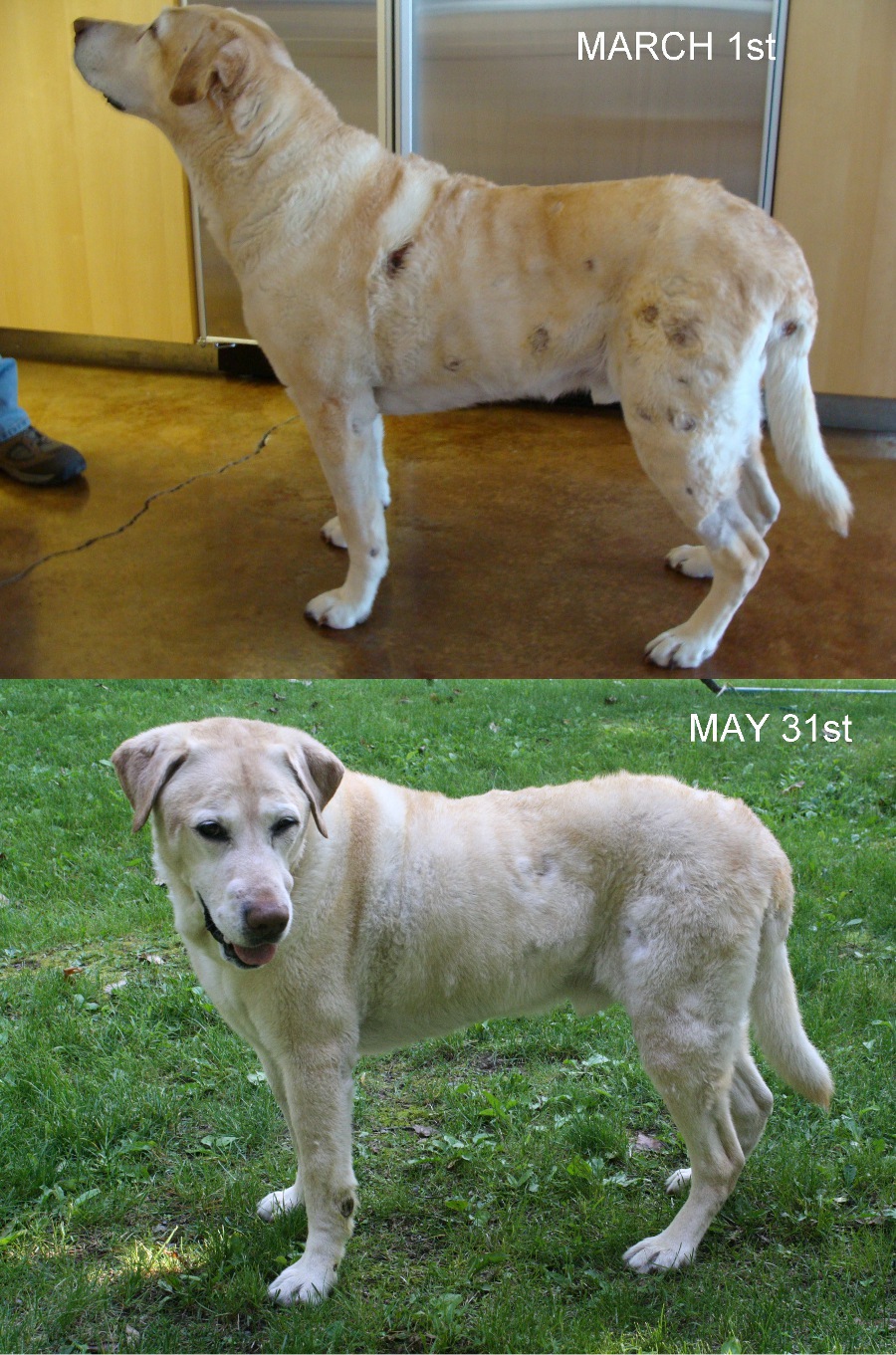 Back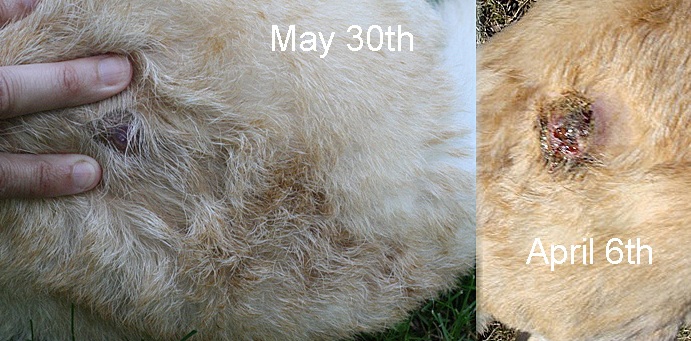 Right side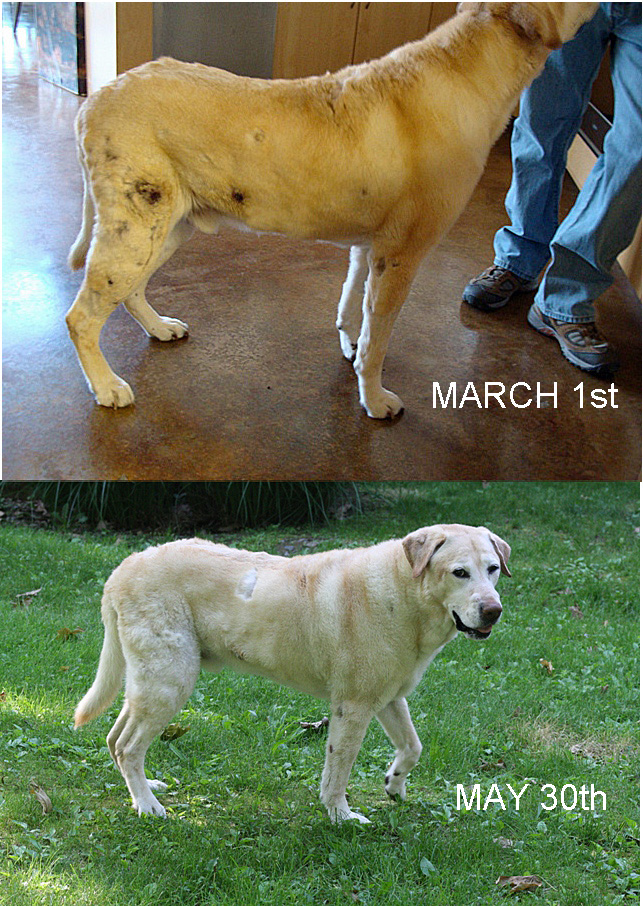 Left side knee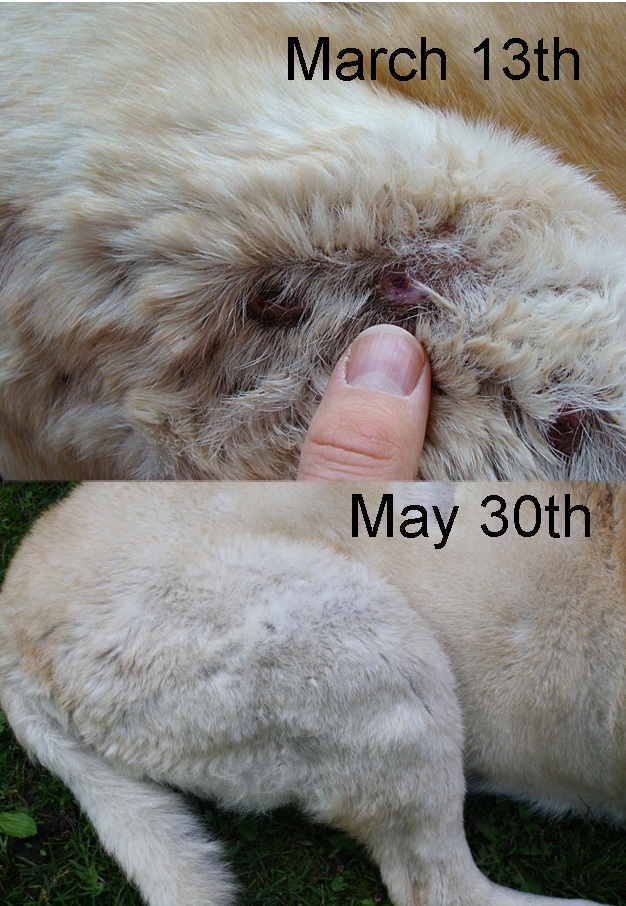 Tail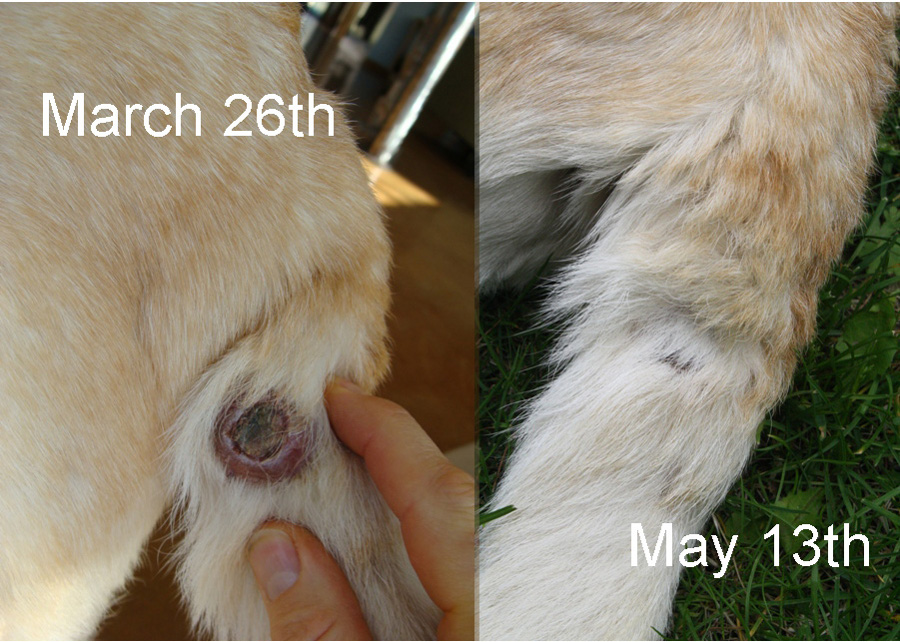 Full size single images
March 1st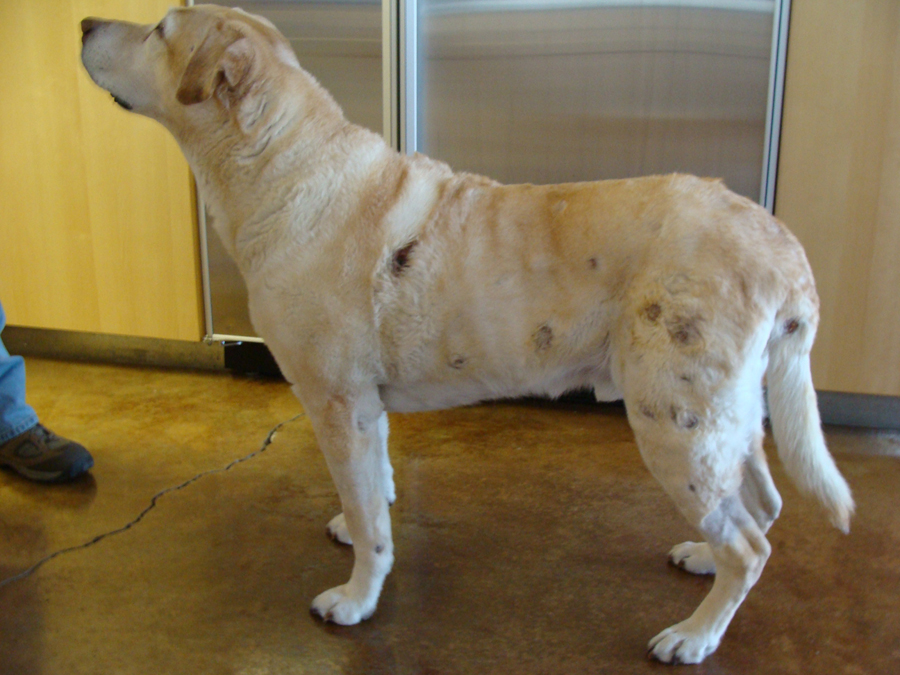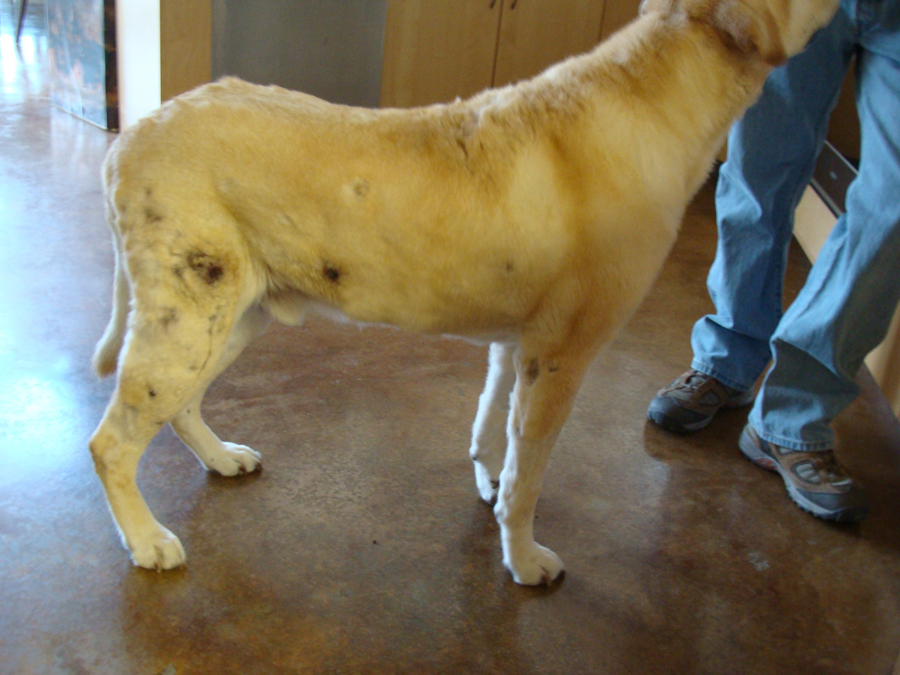 March 13th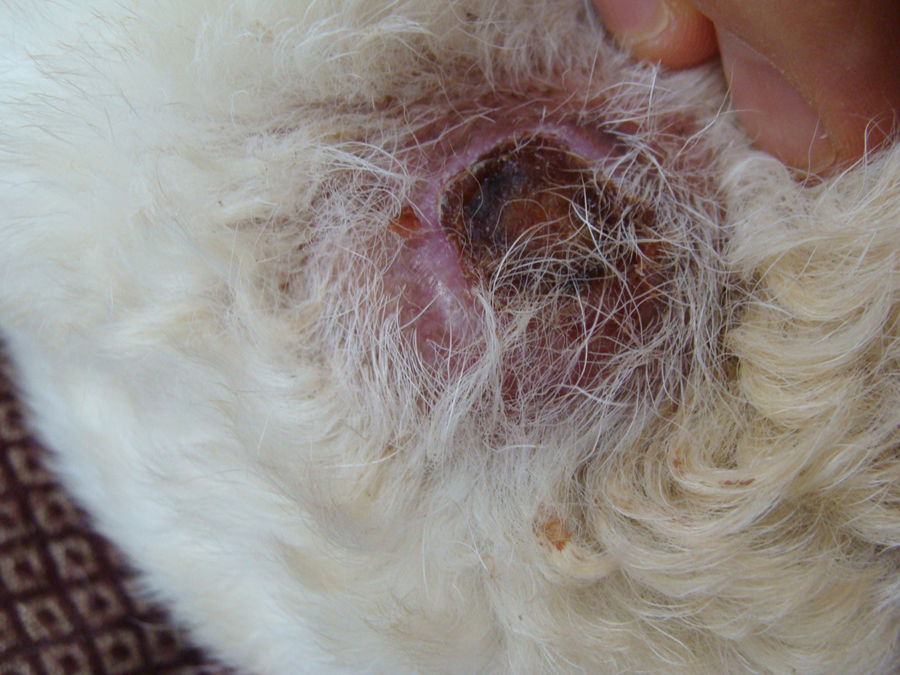 Still present by reduced by maybe 25%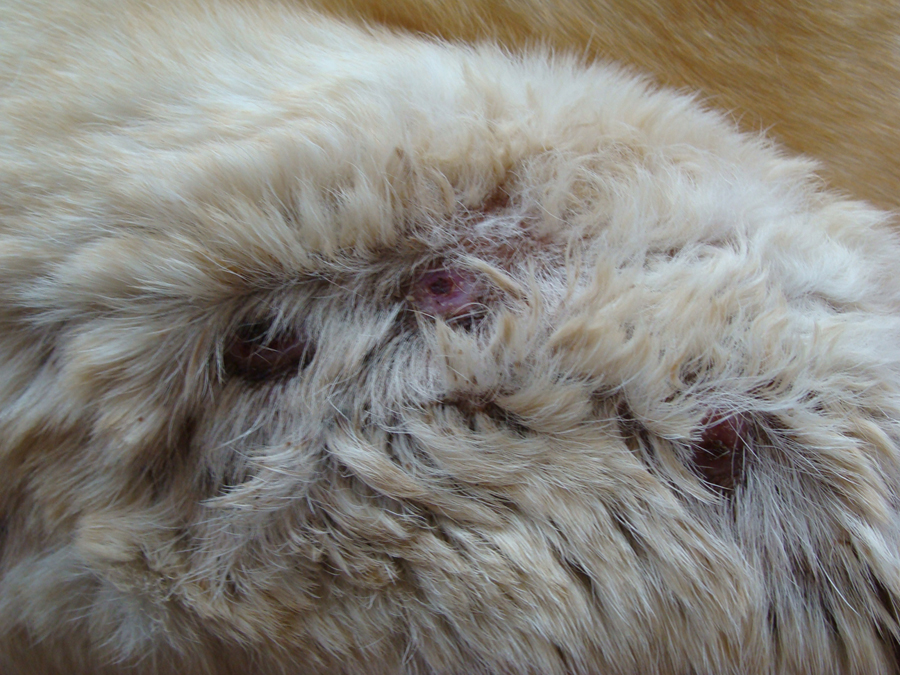 These lesions are completely gone now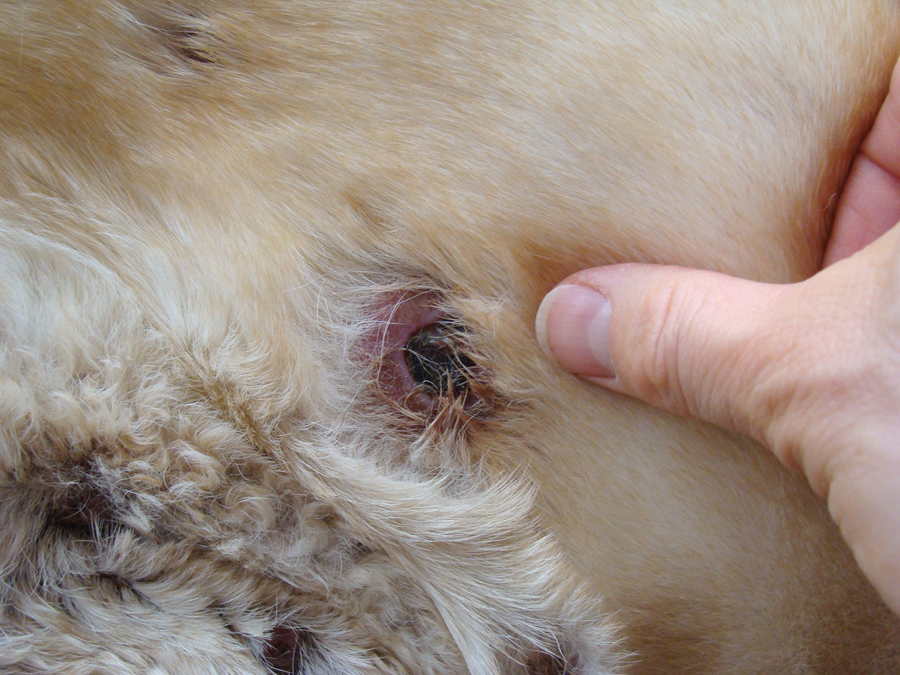 Now closed and much much smaller
March 26th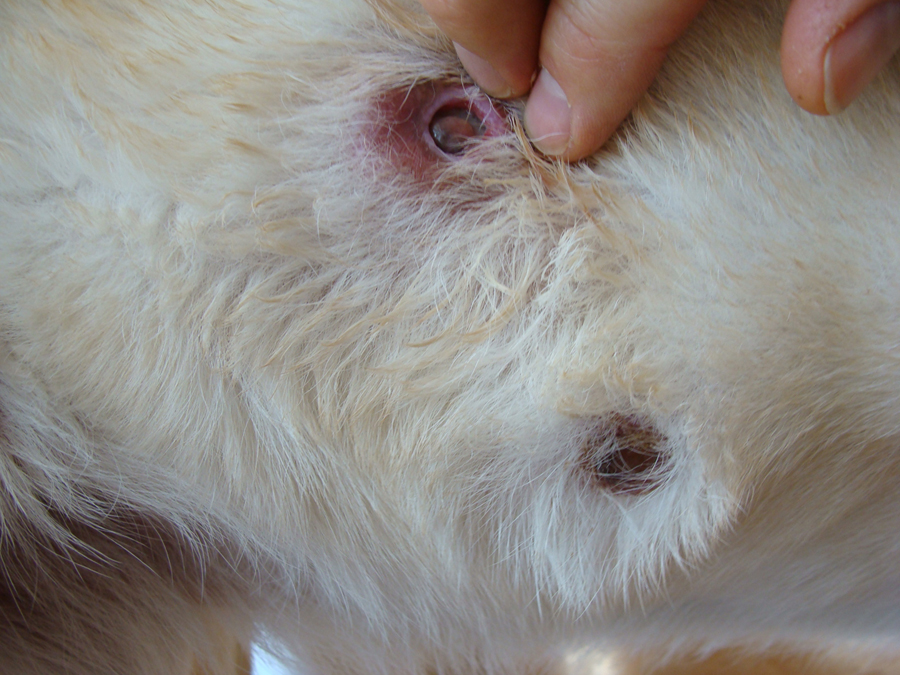 Closed Now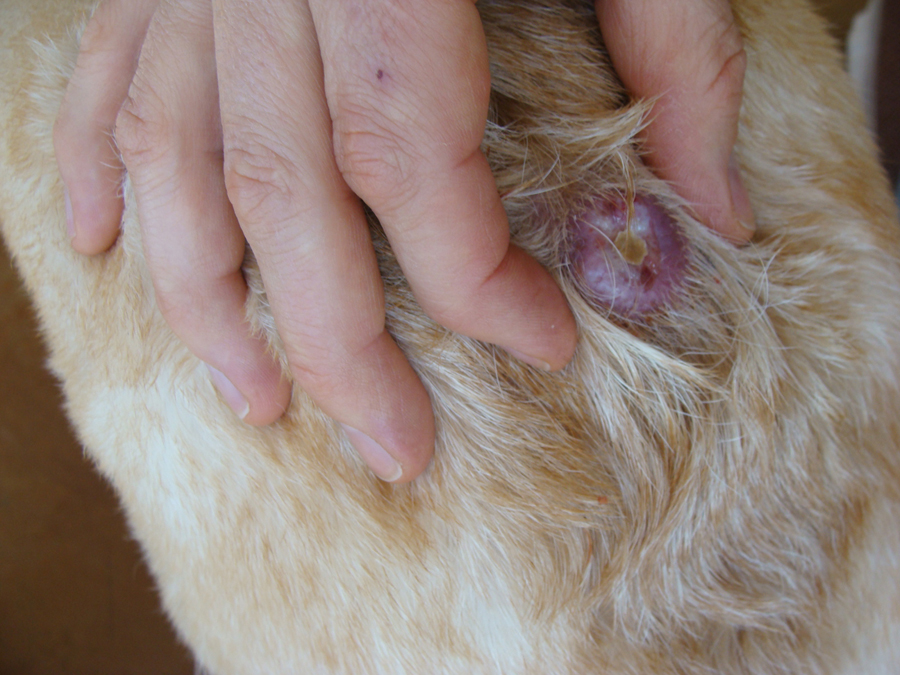 This is on his backside - it was the site of two biopsies and now looks terrible. Still oozes daily.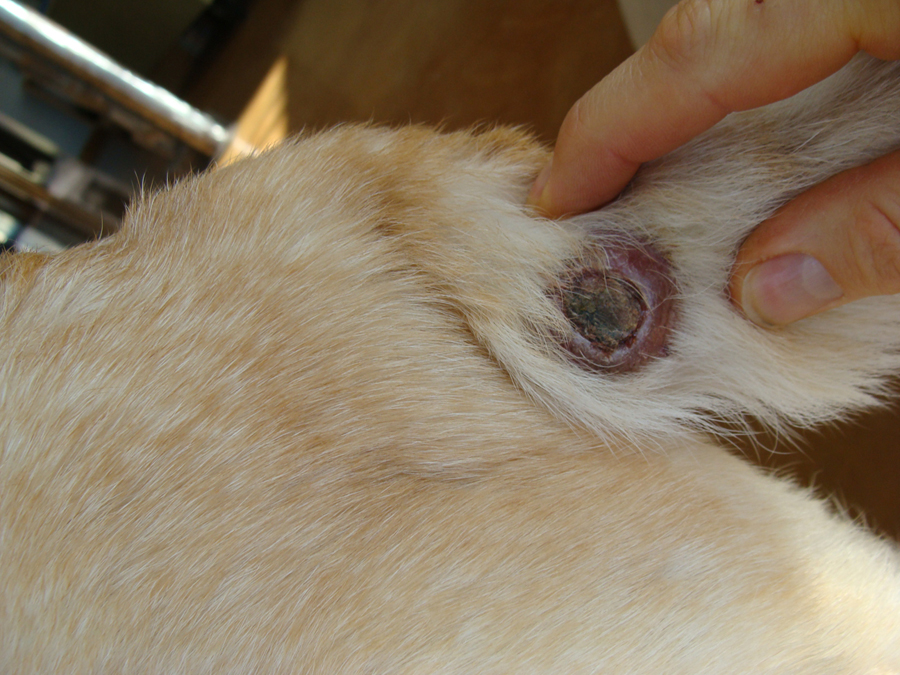 On tail base - used to have a golfball size mass underneath that is gone now. It is really just a large scab now but still present.
April 5th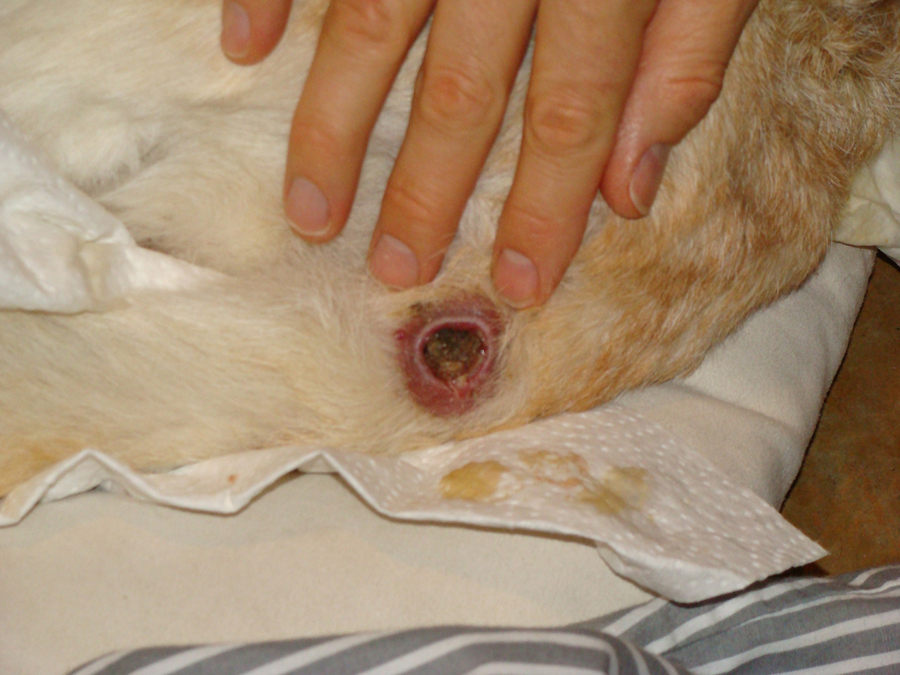 Tail site after cleaning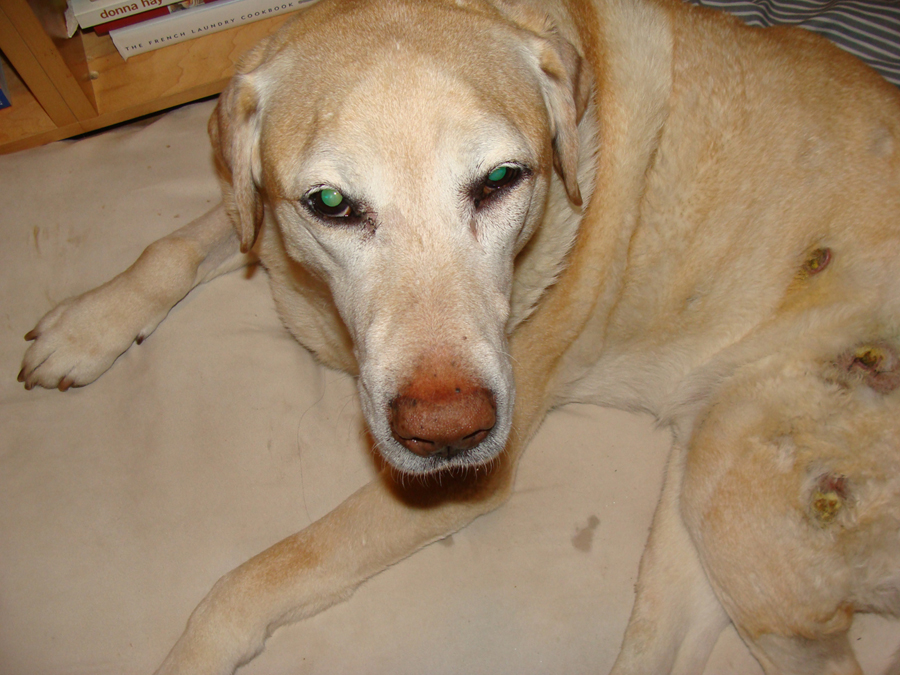 New lumps under skin on nose - look like bee bites & are hard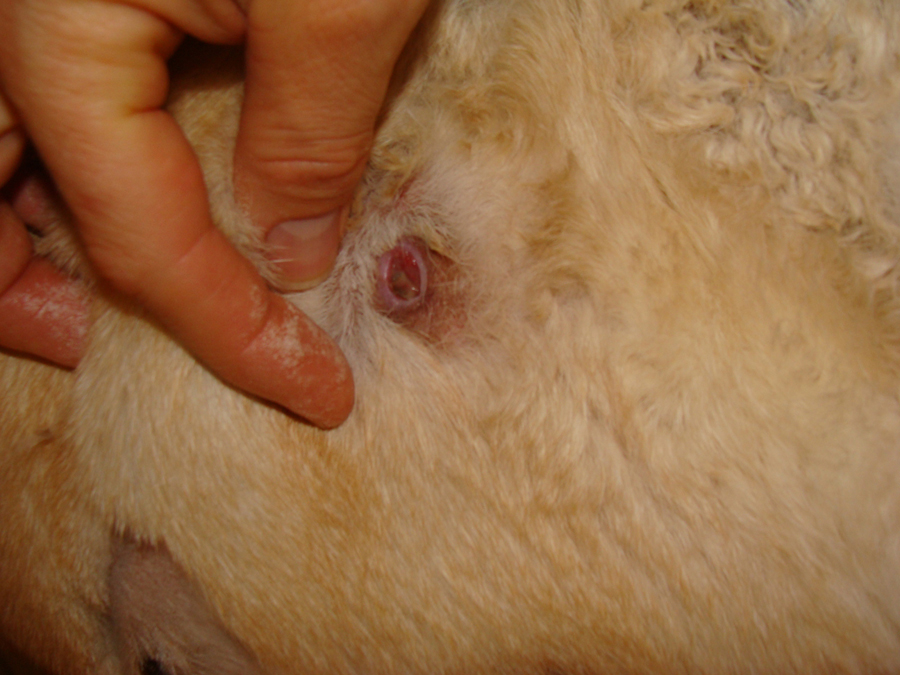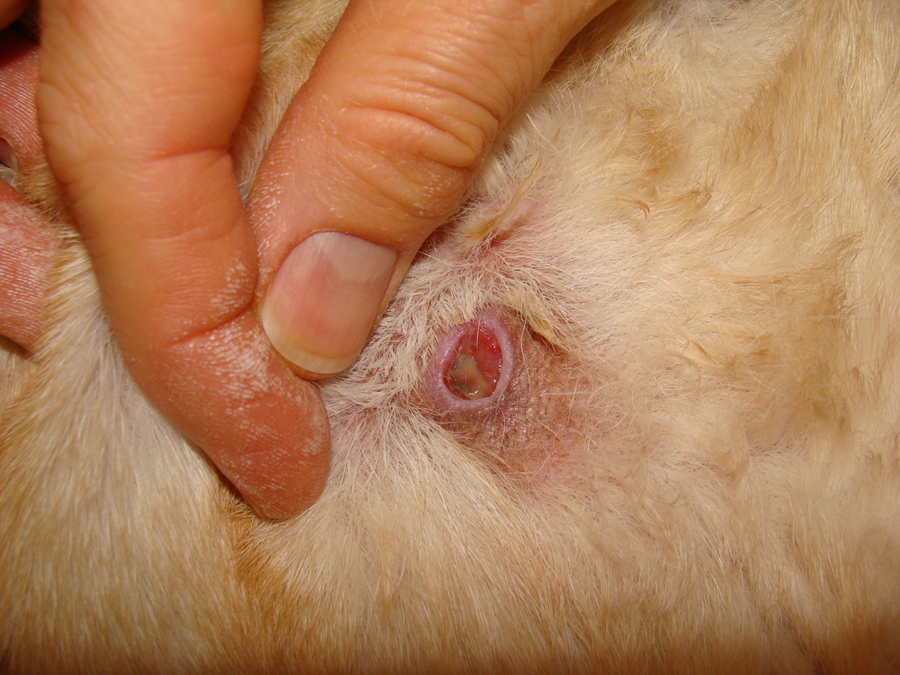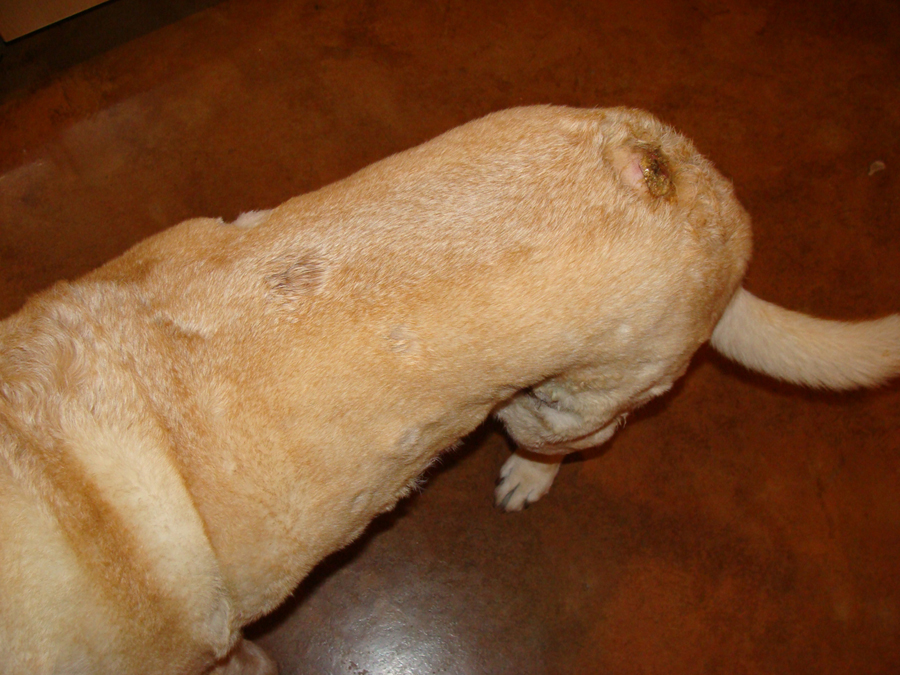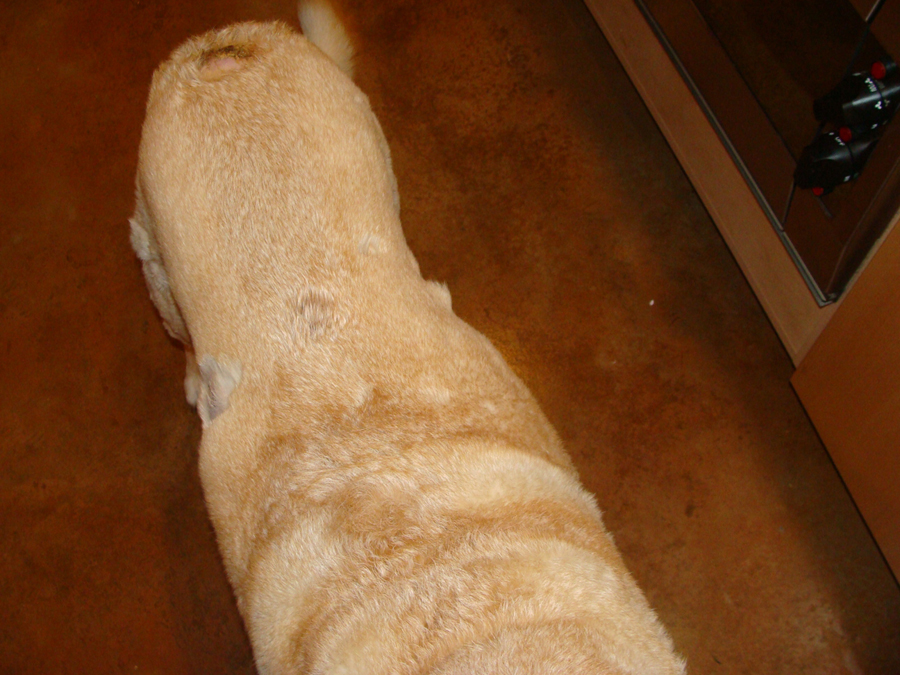 Here you can see a golf ball size hard lump that is growing under his skin - right side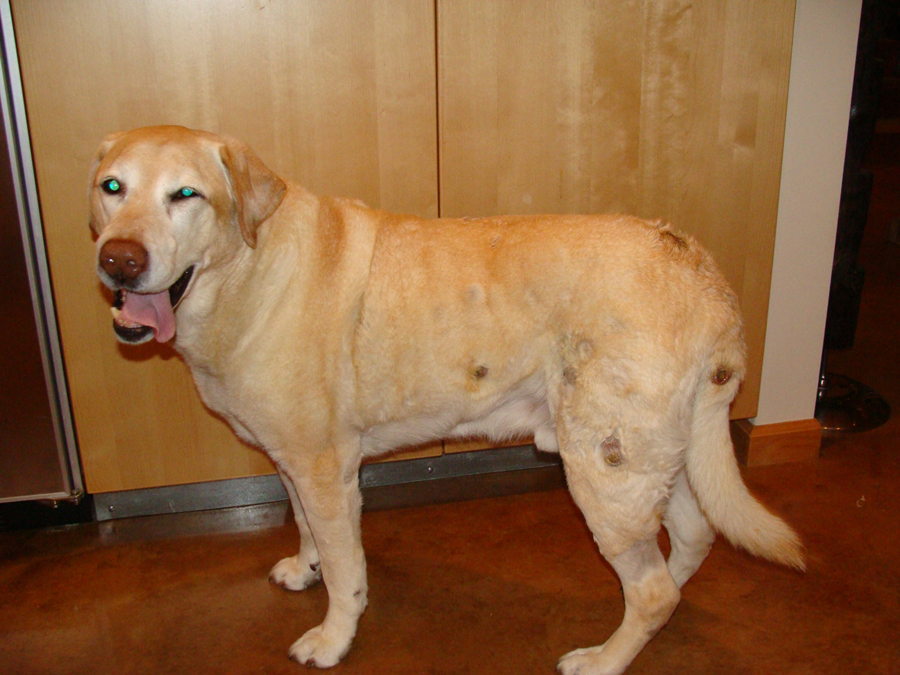 1st Day Augie starting the program - Right Side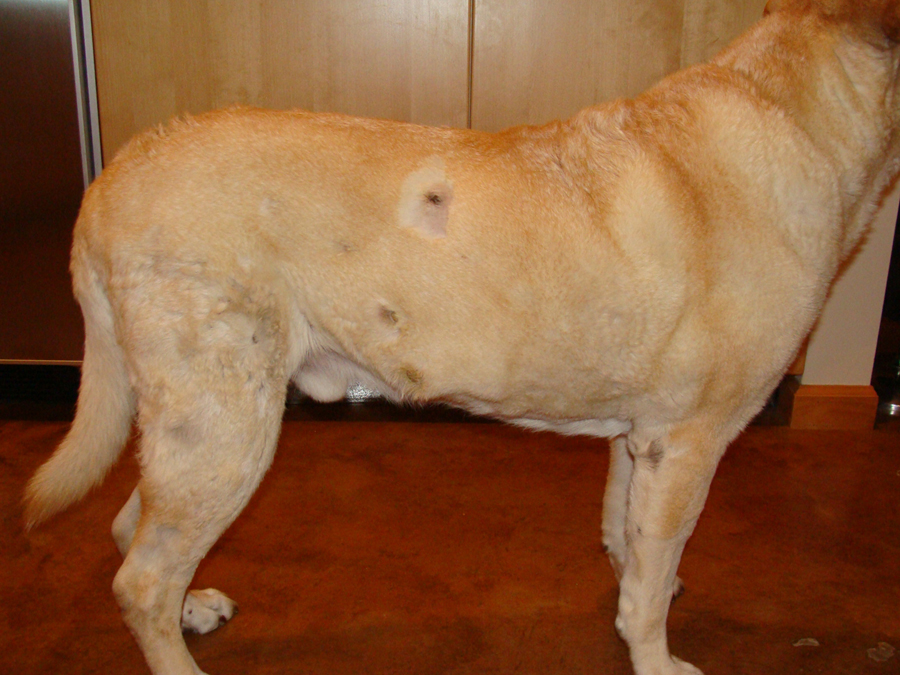 1st Day Augie starting the program - Left Side
April 6th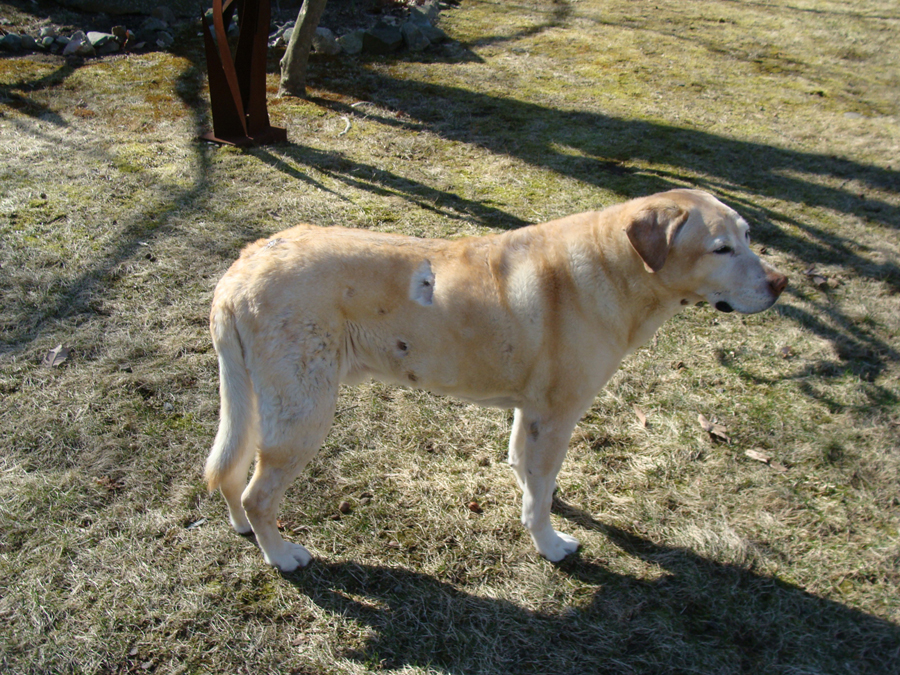 Left side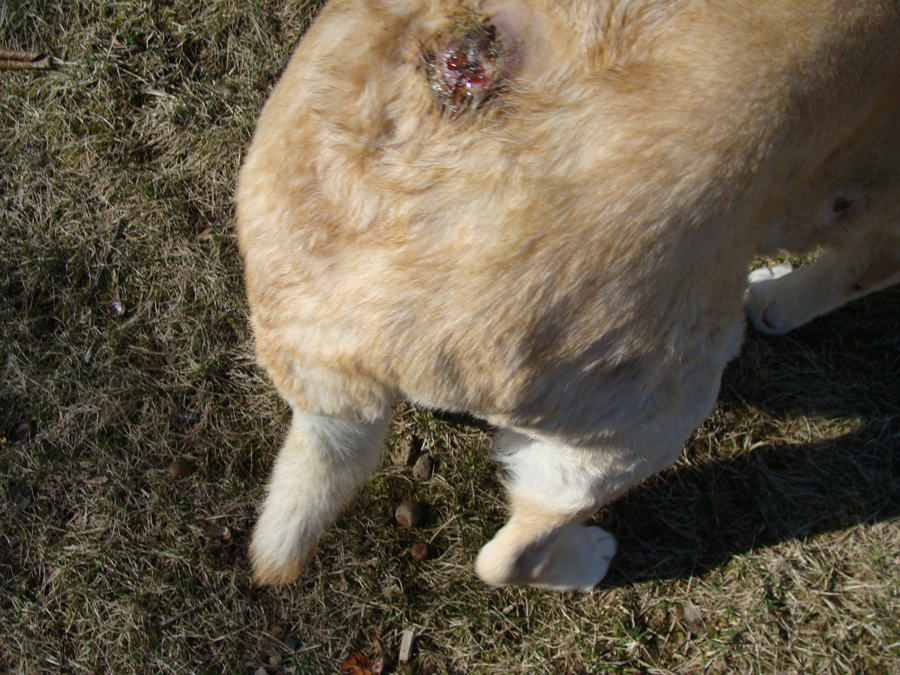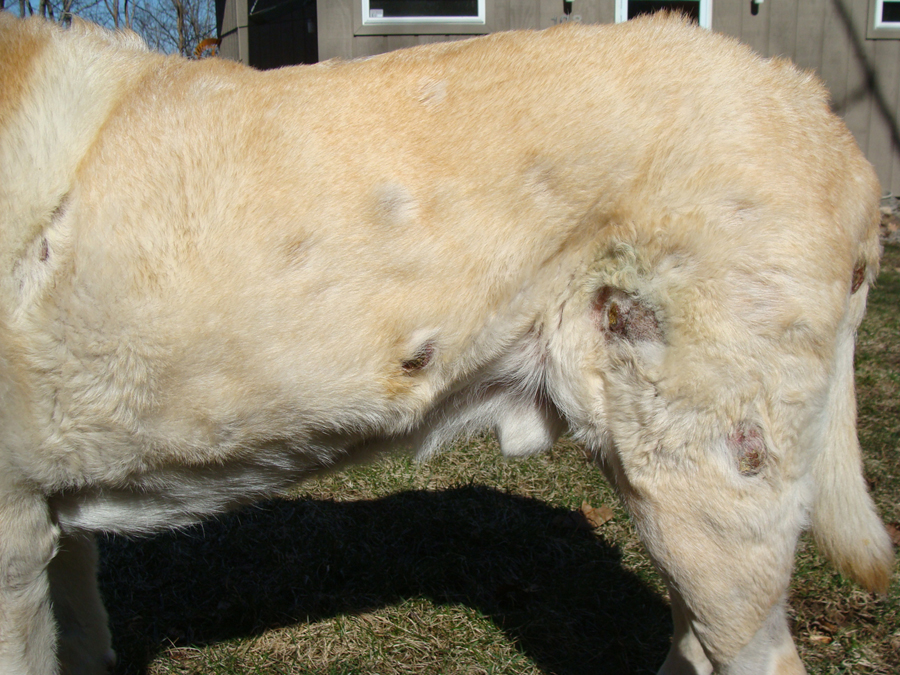 Right side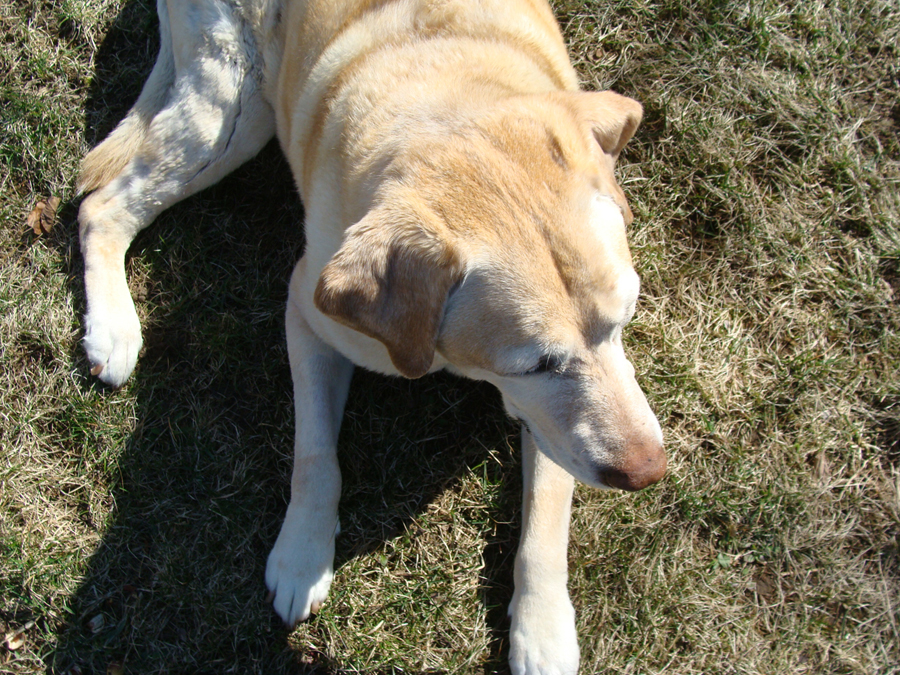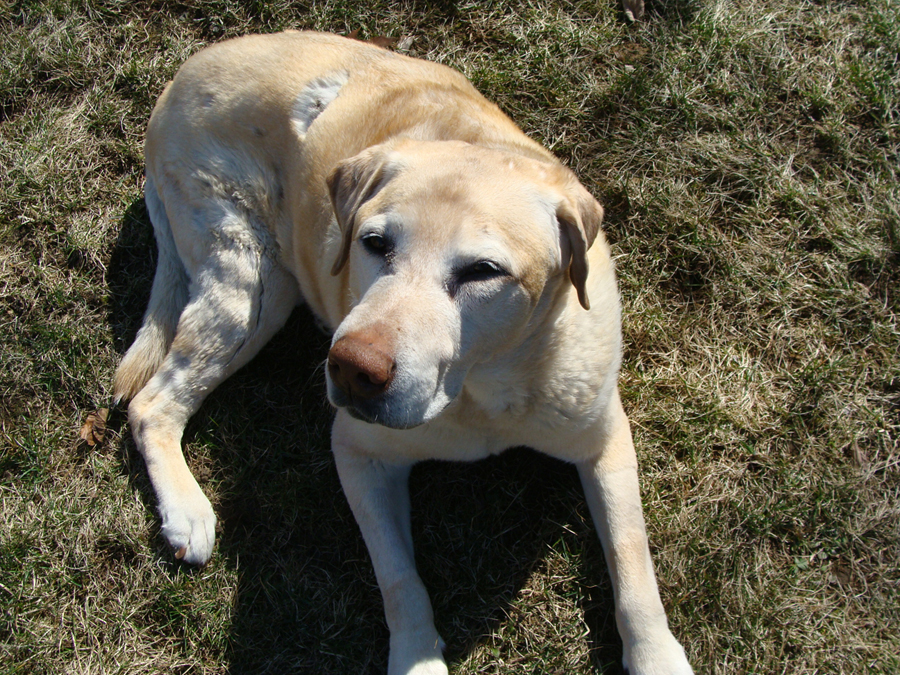 April 7th
Backside lesion - still has biopsy stitches in