Brain Cancer
Jen K.
Videos
Jen K
Jennifer was 30 years old in 2002. Two weeks after having her second child, she had a focal seizure, a tumor was found. Jen also had a 3 year old daughter.A CAT performed at Winthrop Hospital revealed a huge mass. Everybody felt it was a cyst but later it was determined that it was in fact a malignant tumor, confirmed when surgery was performed at St. Vincents, NYC. Unfortunately, 10% of the tumor was left.
In 2006, a new malignant tumor developed. The surgery was done in Boston for the second malignant tumor. This time, Jen refused all traditional treatments and went to Germany to undergo Dendritic Cell Therapy.
In December 2008, recurrent problems became evident, a malignant brain tumor was found a third time. Each time was worse than the previous. She was extremely discouraged by this, also wondering what was going to happen with her life.
In February 2009, activity was evident again, prognosis was not good. Her friends told her about our work and she came to see us. She was feeling great after a short time and felt her life returning to normal
May 2009 showed improvement and quick healing, which surprised her doctors.
February 2010 her tests showed no activity at all and that she is completely clean. Her doctors were quite excited by this.
She will be 38 soon. This Birthday will be very special, and her two daughters will be so lucky to have their mom for a normal healthy life. Her husband Dave will enjoy his healthy wife for the life they dreamed and prepared for.
This is what we work at 24/7 to create for all to enjoy their lives the way they are supposed to.
Update: Jennifer, had MRI testing August 8, 2011.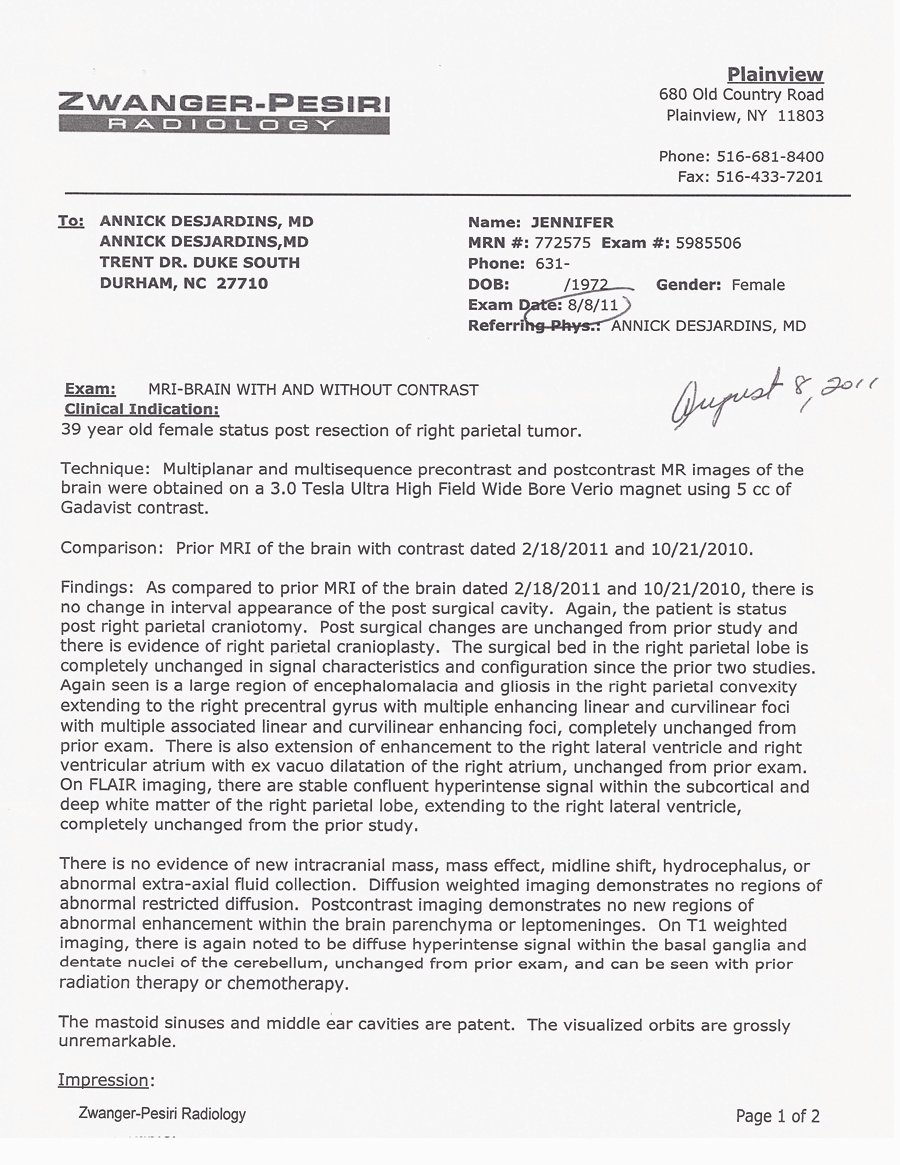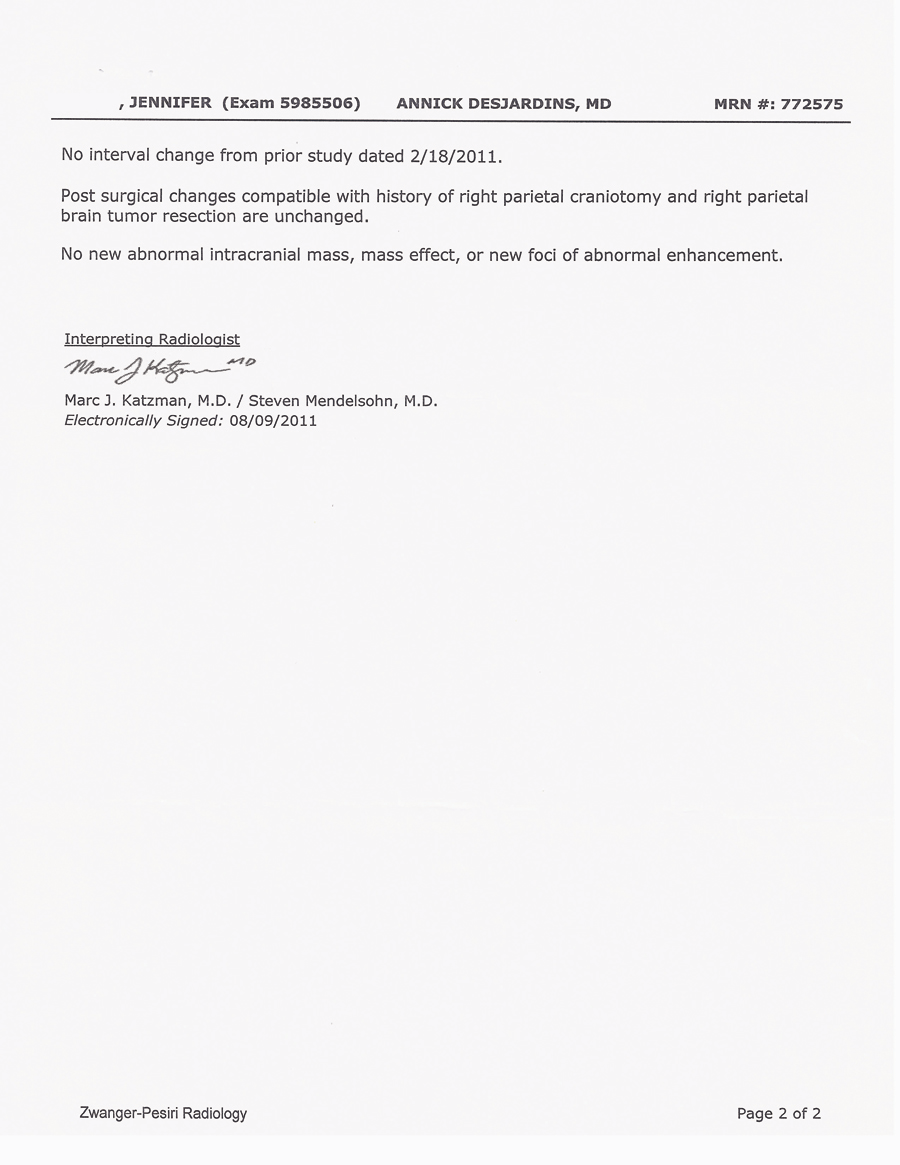 She had the MRI repeated a month later, September 8, 2011